What is Tested in an MOT?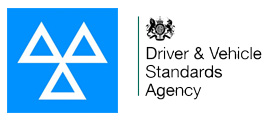 Corsham Tyre Service is an approved DVSA MOT test centre, testing Class 4 vehicles which is cars and light commercials. We carry out the MOT on site and not via any third party.
Please call our Workshop Department on 01249 712440 to make an appointment for MOT testing in Corsham.
In addition to being a legal requirement of all cars aged 3 or over, having a valid MOT test certificate is a good way of ensuring that your car is safe and roadworthy.
The test is focused on road safety, and prevention of any deterioration to your car that may cause an accident or breakdown.
Car Horn – the horn should be fully working, and loud enough to be heard by other road users.
Lights – all lights are checked to ensure they're in good working condition, and have cases free from cracks and sharp edges.
Bonnet catch – this will be checked to make sure the bonnet is held in position safely, for obvious safety reasons.
Number plates – your vehicle number plates must be clearly visible, and conform to standard specifications.
Steering – your car's steering is essential to its safety. Any play in the steering column or damage to this mechanism will cause your car to fail.
Doors – All doors will be checked to ensure they are properly secure when closed. Front doors must open from the inside and out.
Corrosion – Excessive corrosion can affect the operation of parts essential to the safety of your car.
Seats – will be tested to ensure they are correctly and safely seated.
Safety belts – any tears in the belt may cause failure. Your garage will also test for a fully working lock/ release catch and that your belt retracts properly.
Brakes – both foot brake and hand brake are checked thoroughly for efficiency and wear.
Windscreen, washers and wipers – anything which reduces visibility from your car may cause test failure, including chips, cracks or stickers on the glass, as well as reduced wiper and washer function.
Mirrors – all mirrors must show a clear view of the area to the rear, and be visible from the driver's seat.
Suspension – must be in good working order. A wide range of different suspension systems in cars means the test procedure varies.
Emissions – your exhaust must be in good working order to pass the emissions test. Any holes or gaps in attachments may cause MOT failure.
Tyres – will be checked for excessive wear, amount of tread, cuts, bulges and damage or wear to the valves.
For more information click www.gov.uk/getting-an-mot